The Smartest Way
to Protect Your iPhone
InkCase IVY dramatically improves the most important aspects of the iPhone experience – Smart Assistance. Introducing the case that works behind the scene. Notifying you only the most important details. Intelligent Assist suggestions appear right when you need them.
Compatible with iPhone 7/8. Not Compatible with wireless charging.
Choose from 4 finely crafted materials and stand out. Our award winning designer put together the best color combinations so it soothes your inner aesthetic senses. It is simply the best complement for your iPhone 7.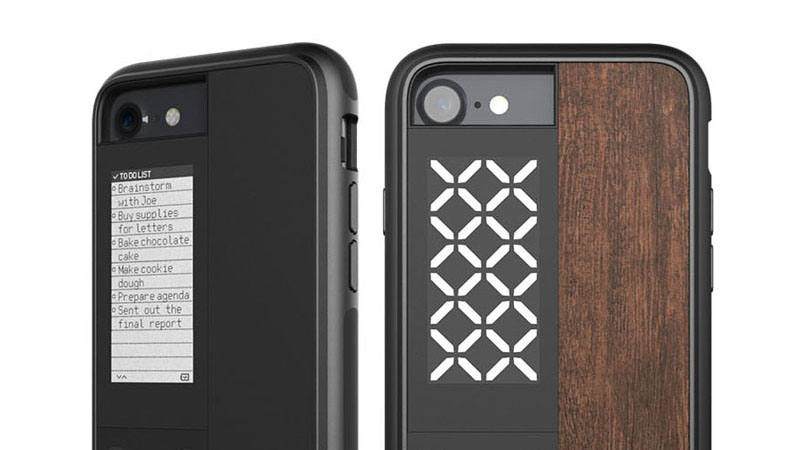 Requiring virtually no power to display an image. E Ink technology allows for the screen to stay permanently on while consuming zero battery.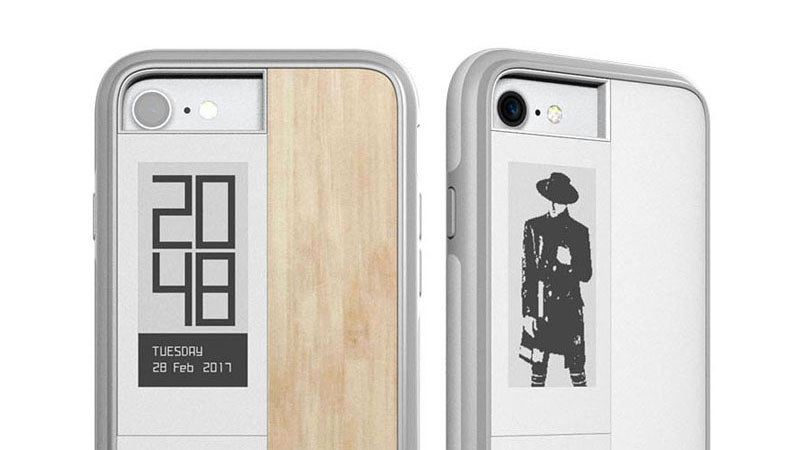 Show the world your inner thoughts. Customize your style on the back of your iPhone by transferring emoticons, images, patterns, logos and icons.
Essential information at your fingertips
Get live updates on events for the day so you are always one step ahead.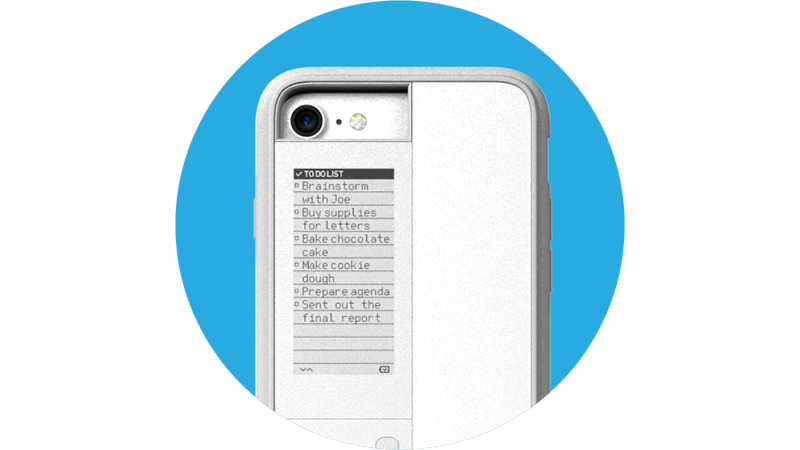 Sync your To-do list onto the back of your iPhone. Have your most important tasks displayed for a gentle reminder. Enjoy the simplicity of striking off those lists!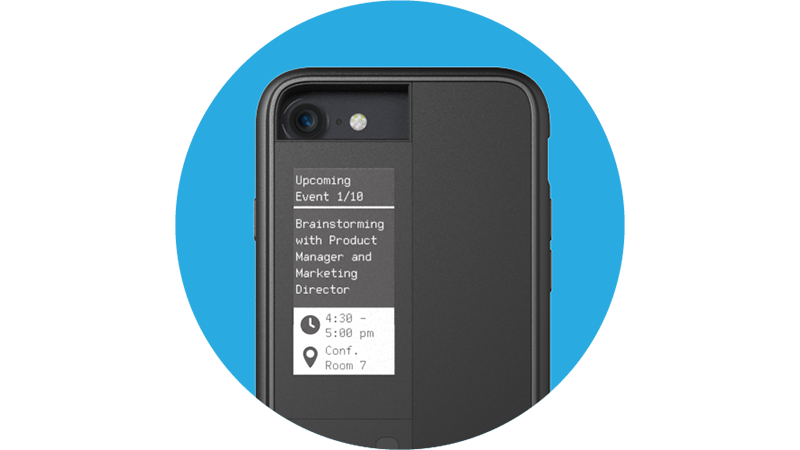 Stay ahead of the game Display your schedule for a holistic view of your day. Focus, plan, execute.
Receive notifications only from the most important people. Preset names on your InkCase IVY to receive alerts for missed calls, texts, WhatsApp messages, emails and many more. Helping you filter the digital clutter we face on a daily basis.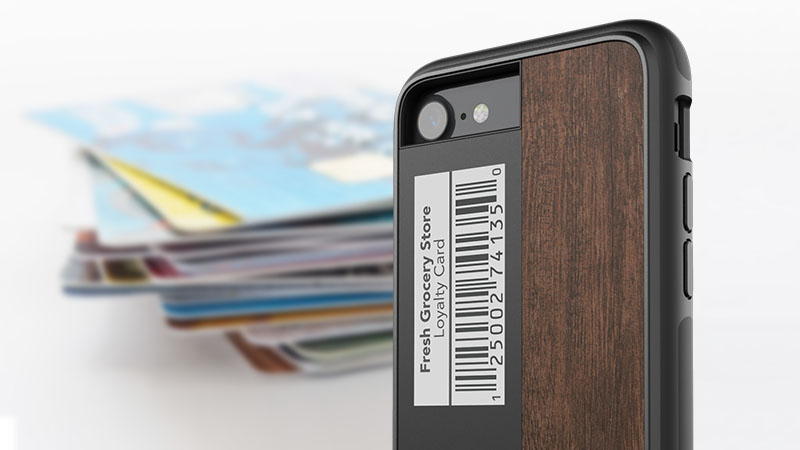 Declutter your wallet by storing membership barcodes, access codes and QR codes on your InkCase IVY. Head to your local Starbucks outlet and you never have to fumble around for the membership card. Airline boarding pass can also be integrated with InkCase IVY.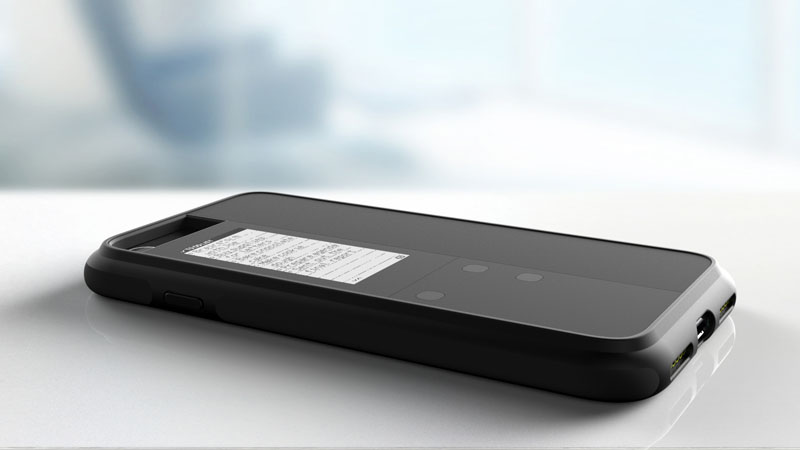 With all the protection and technology packed in, InkCase IVY merely weighs 62g and is surprisingly thin at 4.1mm. Yet, it does exceedingly well in its drop tests.
Extreme conditions usability
Smartphone struggles under direct sunlight even with brightness set to the maximum. InkCase IVY excels under these extreme conditions thanks to its high anti-glare properties.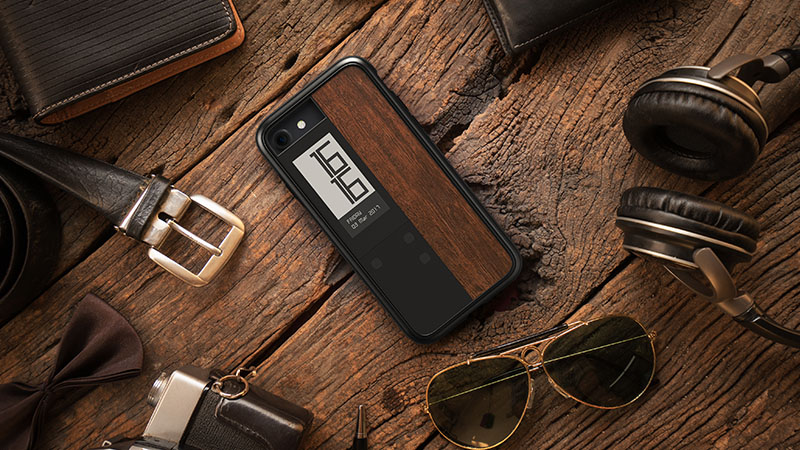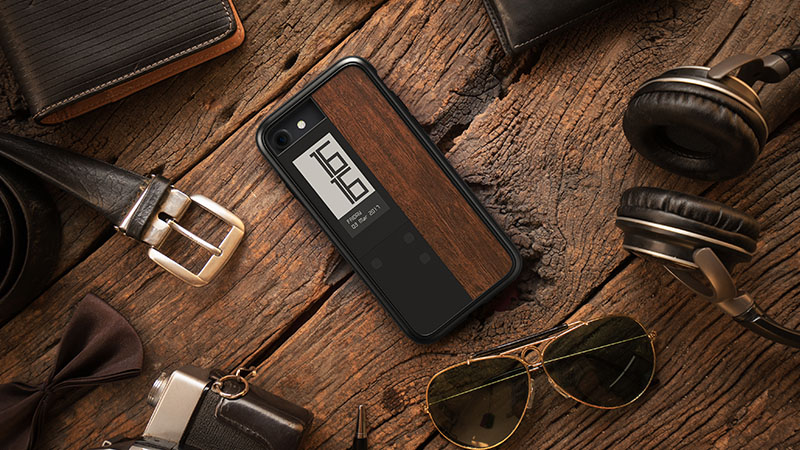 The screen is coated with a 9H anti-scratch material. Keeping both your InkCase IVY and iPhone 7 safe throughout the day.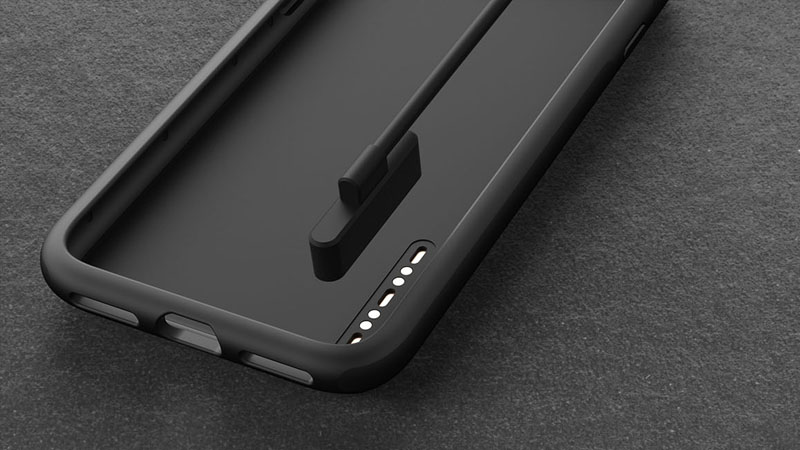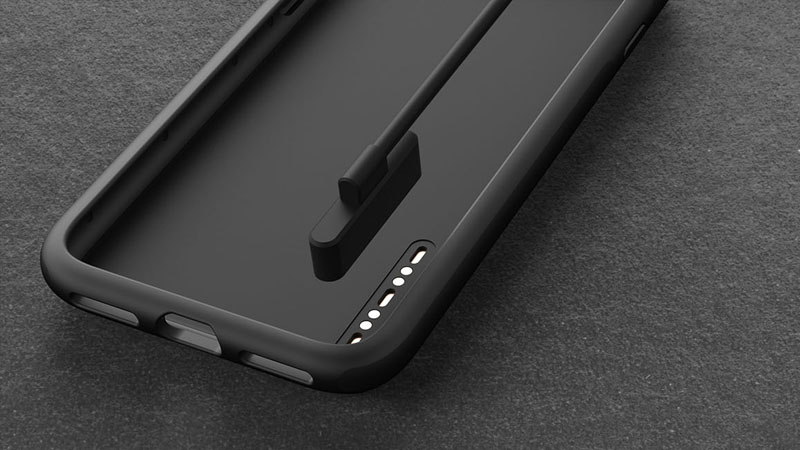 InkCase IVY is designed to effortlessly assist you through the day, the weeks and the months. With a single charge, InkCase IVY is powered up to 2 months! Anyone would have thought it is solar powered.
InkCase IVY offers extreme drop protection. Using the latest BubblePro Technology, millions of Micro Weave locks together to reinforce the case rigidity. Energy from an impact is absorbed by the Micro Weaves and spread across the entire outer case. InkCase IVY is certified for 22 drops at 240cm. Giving you a complete peace of mind.